Canvas for a Cause
Hockey Fights Cancer Weekend Ice Signing Event!
Sign the ice with the names of your loved ones to honor those impacted by cancer that the Gladiators will play on for all three games of Hockey Fights Cancer Weekend, November, 16-18!
Wednesday, November 14 from 6-8pm
Sign the ice for $5 donation!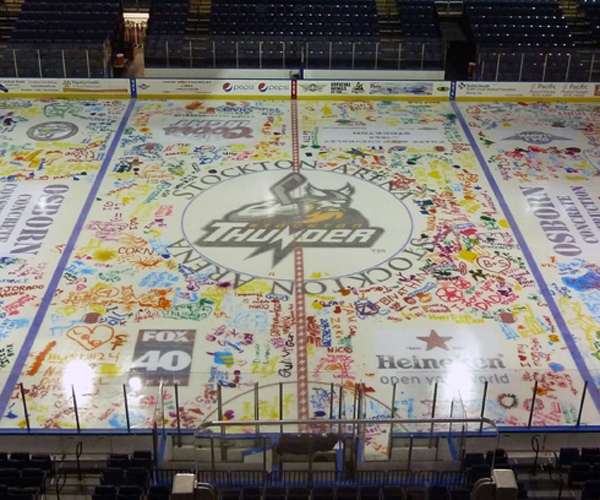 The Atlanta Gladiators also welcome Canvases For A Cause as we gather for Hockey Fights Cancer Weekend and continue the battle to eradicate the disease. We will celebrate with a Paint Party on Wednesday, Nov. 14th from 6-8pm where we invite you to Paint a Canvas that will brighten the room of someone in need. A donation of $25 is all it takes to paint your very own canvas that will be donated to children who are battling cancer. Reserve your spot at the canvas painting event and or take advantage of a $10 End Zone ticket deal by CLICKING HERE!
FOR MORE INFORMATION PLEASE CONTACT MATT FULLER - 770-497-5109 or MFuller@AtlantaGladiators.com
-- Atlanta Gladiators Professional Hockey --