Office Staff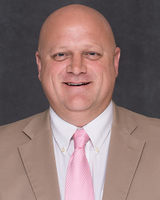 Scott Henrichsen
Team President
Scott Henrichsen enters his first as President of the Atlanta Gladiators. Just before coming to the Glads Henrichsen was the first General Manager of a multi sport complex, Sports Force Parks at Cedar Point Sports Center in Sandusky, OH. Prior to that, Henrichsen was the Vice President of Sales for the Pensacola Blue Wahoss, the Double A Affiliate of the Cincinnati Reds. Coming back to Georgia is sort of a homecoming for Henrichsen and his family as they lived in Villa Rica (Carroll County) for 14 years, while Henrichsen worked for the Atlanta Falcons as a Premium Seat Sales Manager from 2002 to 2009. Henrichsen has also worked for the National Basketball Development League during its inaugural year as the Director of Business/Director of Sales for the Asheville Altitude. Hockey is not a new sport for Henrichsen as he worked for the Minnesota Wild and St. Paul Arena during their first season in the NHL. Henrichsen also spent several years in Boise, ID with the Idaho Steelheads (then in the West Coast Hockey League), the Idaho Sneakers (General Manager), the Idaho Stallions of the IPFL as the Director of Business Operations and the arena's various concerts and events.
He grew up in San Jose, CA but attended and graduated from Brigham Young University (Provo, UT), where he majored in Commercial Physical Education (Sports Business Management). Born in Massachusetts he is Red Sox, Celtics, Bruins and the New England Patriots fan.
Henrichsen is married to Tracie and they have 3 children, Scotlyn, Brayden and Boston (I told you he was a fan)! He enjoys coaching youth sports, boating on the lake, playing with his children, the beach and camping when he is not at work.
Jason Dawbin
Director of Ticket Sales
Jason is in his first season as the Director of Ticket Sales with the Gladiators. Most recently, the native of Gardiner, ME served as the Director of Ticketing for the Pittsburgh Riverhounds of the USL. Previous to that he worked for Spurs Sports and Entertainment for six years handling the ticket operations for their AHL, WNBA, and USL teams. Jason also served as the VP of Sales for the Rockford IceHogs of the AHL, worked with the Florida Panthers and originally got his start with the Wheeling Nailers of the ECHL.
Jason currently lives in Duluth and enjoys being in the outdoors and watching movies. His favorite NHL hockey team is none other than our NHL affiliate, the Boston Bruins.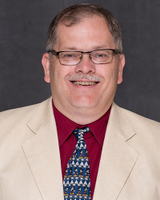 Clyde Patterson
Director of Community and Youth Hockey Relations
The 2016-2017 season marks Clyde Patterson's fourth season with the Gladiators. As the Director of Community and Youth Hockey Relations, Clyde is responsible for managing all Community affairs and events including working with the Atlanta area Youth Hockey programs. He will also continue with game day operations, and providing service for season ticket holders and group events.

A lifetime fan of hockey who first laced on the skates at the age of 5, Clyde brings a love for the game as well as a passion for the community. Growing up in Georgia, he spent much of his time at the Omni, watching the Atlanta Flames. He is very well known in the hockey community, as he founded the very first indoor Roller Hockey program in Georgia in 1994 and has coached, refereed, managed and coordinated many teams and tournaments in the last 22 years including coaching his son's high school team. Clyde was a member of the Georgia High School Roller Hockey Association for 7 years, serving one year as Chairman of the Board. Clyde is a Level 3 USA Hockey Certified Coach. Clyde recently retired from coaching youth hockey after spending 22 years doing what he loved, teaching our youth. He plans to spend much of his newly found free time with his family and catching up on his "honey do list." Clyde is a rare breed, as he and his wife, Nancy are both native to north Georgia. They reside in Alpharetta with their three children, Brittney, Daniel and Olivia.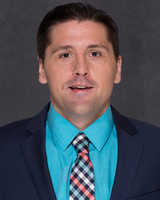 Chris Treft
Director of Communications and Broadcasting
Chris is entering his third season in Atlanta as the "Voice of the Gladiators". He will once again serve as the team's play-by-play broadcaster for all 72 Glads games this season on the Gladiators Radio Network among various other media and design responsibilities. Treft is also in his first season as the manager of the team's social media pages and website.
The native of Fort Wayne, Indiana, was the number two broadcaster for the Adirondack Flames of the AHL during the 2014-15 campaign. The season before that in 2013-14, Treft served as the TV color commentator and broadcasting intern with his hometown Fort Wayne Komets of the ECHL. In addition to his time in pro hockey, Treft has had an assortment of broadcasting experience serving as the voice of the Fort Wayne Federals of the MnJHL, Fort Wayne High School Hockey Association and the 2013 and 2014 Indiana High School Hockey State Championships. During the summertime, he is also the broadcaster of the TORHS 2Hot4Ice and State Wars Roller Hockey National Championships.
Chris is a graduate of IPFW (Indiana-Purdue Fort Wayne) where he played hockey for the Mastodons while getting his degree in Media Communications and minors in Public Relations and Media Production. His immense passion and love for the sport of hockey all started when his grandpa took him to Fort Wayne Komets games as a baby to sneak beer and peanuts in his diaper bag. When the ushers at the Memorial Coliseum caught on to the trick, he was already old enough to enjoy the games himself. He became a huge hockey nut and, more specifically, a Komets fan. (Don't hold that against him as he promises he is all Glads now.) Chris now lives in Duluth and enjoys playing roller hockey, working out and cheering for the Colorado Avalanche and New York Mets in his free time.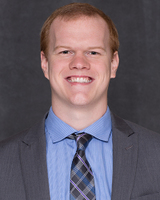 Tommy Easley
Sales Representative
The 17-18 season will be Tommy's first season with the Gladiators. He joins us from the Inside Sales program of the Chicago Bulls. Tommy is originally from Cincinnati, OH where he attended the University of Cincinnati and graduated with a degree is Sport Administration. At the University of Cincinnati, Tommy was a 4 year varsity athlete competing on the Men's Swimming and Diving Team. He will challenge anyone to a "hold your breath competition". Tommy is excited to be in Georgia and be a part of Gladiators Nation!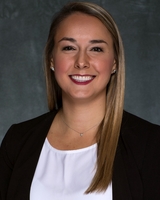 Bailey Felschow
Account Executive, Director of Kids Club
The 2017-18 season will be Bailey's second season with the Gladiators. She is a graduate of the University of Georgia with a degree in Sport Management. While in college, Bailey was an intern for AthFest Educates where she assisted in the planning and execution of the AthHalf Half Marathon.

Bailey grew up in Northern Virginia but was planning on moving to Georgia and attending the University of Georgia since she was in the fourth grade. She grew up playing soccer and field hockey, but loves watching baseball and ice hockey. In her free time you can find her traveling and watching the Nationals, Capitals, or Bulldogs! She now resides in Norcross, Georgia and is a proud owner of a Blue Beta fish named Theo.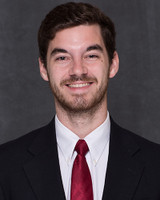 Jordan Ikner
Sales Representative
Jordan begins his first season with the Atlanta Gladiators. As a Sales Representative, he is responsible for group ticket deals for families, friends, co-workers and different organizations and businesses around the Atlanta Metro Area. He graduated from The University of Alabama with a major in Public Relations and was a member of the Public Relations Student Society of America and the National Society of Leadership and Success. Before working with the Gladiators, Jordan worked for the SPHL's Columbus Cottonmouths right down the road in Columbus, GA.

Jordan grew up in Daphne, AL, which is right outside of Mobile, AL. He played football throughout high school, and loves watching Crimson Tide football on Saturday's, the Braves play on Sunday, and Sidney Crosby raising back-to-back Stanley Cup trophies. He's also a big fan of hanging out at the beach, grilling out by the pool and exploring everything else the city of Atlanta has to offer. He currently lives in Smyrna, GA.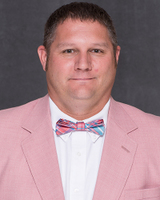 Anthony Schaaf
Corporate Sales Executive
Anthony is entering his third season with the Gladiators. As a corporate sales manager he is responsible for developing and retaining corporate clients by creating unique partnerships that allow his clients to build their brand alongside the Gladiators both on and off the ice.

Before coming to the Gladiators, Anthony worked in both the adult social sports industry and served in the military with the United States Army and the Georgia National Guard.

Anthony earned his Bachelor of Science degree in Sports Management from Kennesaw State University in 2012. He also holds an associate's degree in Criminal Justice. Originally from St. Louis, Anthony now lives in Holly Springs with his wife Mary and his two children Marissa and Tyler. During his free time you'll find him spending time with his family and cheering for his beloved Blues & Cardinals.
Email Anthony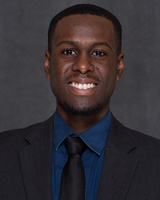 Javion Thomas
Sales Representative
The 2017-2018 will be Javion's first season with the Gladiators. He graduated from the University of Texas in Arlington with a degree in Public Relations. While in college, Javion participated in many organizations including, being an Orientation Leader and Tour Guide on campus. Javion grew up in Waco, Texas and spends his time outside of work hanging out with his friends, singing at church, and watching the Dallas Cowboys! He now resides in Atlanta, Georgia.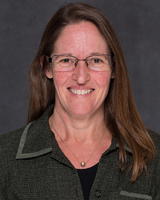 Joelle Wallace
Office and Human Resources Manager
After living in New England her entire life, it only makes sense that Joelle found a position with the Boston Bruins' ECHL affiliate! She recently moved to Georgia to be closer to family and get away from those Maine and NH winters, swapping the cold for the heat and lots of humidity!

It is her belief that there is not one position more important than another in a company; we are all needed to insure collective success. She has been an Office Manager / Bookkeeper for the over 20 years and is excited to begin her first season with the Atlanta Gladiators.

In her free time, Joelle enjoys cooking, gardening, watching (and quoting!) movies and playing with her granddaughter Maya.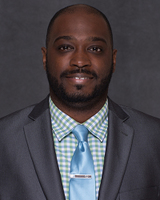 Steven Wells
Sales Representative
Steve began his journey with the Gladiators organization in September 2017 as a Sales Representative. He has had a great deal of success in the past with Financial Services and Insurance as a Financial Advisor. Steve was a member of several honored sales clubs including the Builders and President Club for top sales members in his division with Mutual of Omaha. Steve's main objective throughout his sales career is to satisfy his clients and make them Raving Fans of his services. Steve is now moving forward on a new challenge as a Sports Professional with the Gladiators to help every person to achieve their goals and overcome obstacles.
Steve is originally from Long Island, New York but has transplanted from Charlotte, North Carolina. Steve grew up as a Football Player but is an avid fan of all sports and enjoys talking sports to anyone, anywhere. Steve also has a love for animals and has spent a lot of his down time caring for two dogs he rescued from an abusive environment. Steve is really enjoying the atmosphere in Gwinnett County with his wife Nicole and three children Julian, Janice and Joanna and is super excited to be a part of the Gladiator team!