Playoff $5 Frenzy - T-Shirt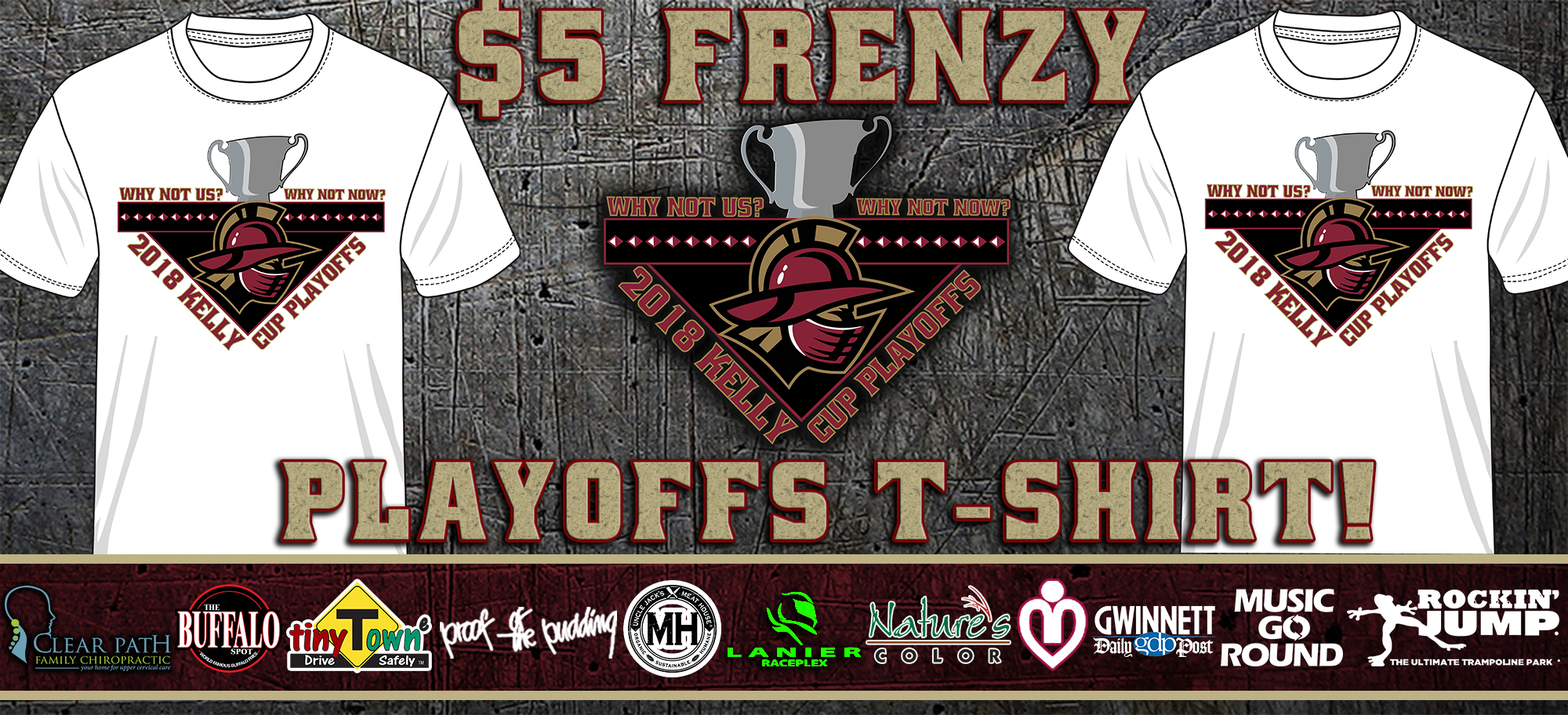 The $5 Frenzy returns for the playoffs! Get geared up for the postseason with a 2018 Kelly Cup Playoffs T-Shirt for just $5!
WHEN: Game three on Thursday, April 19th - 7:35pm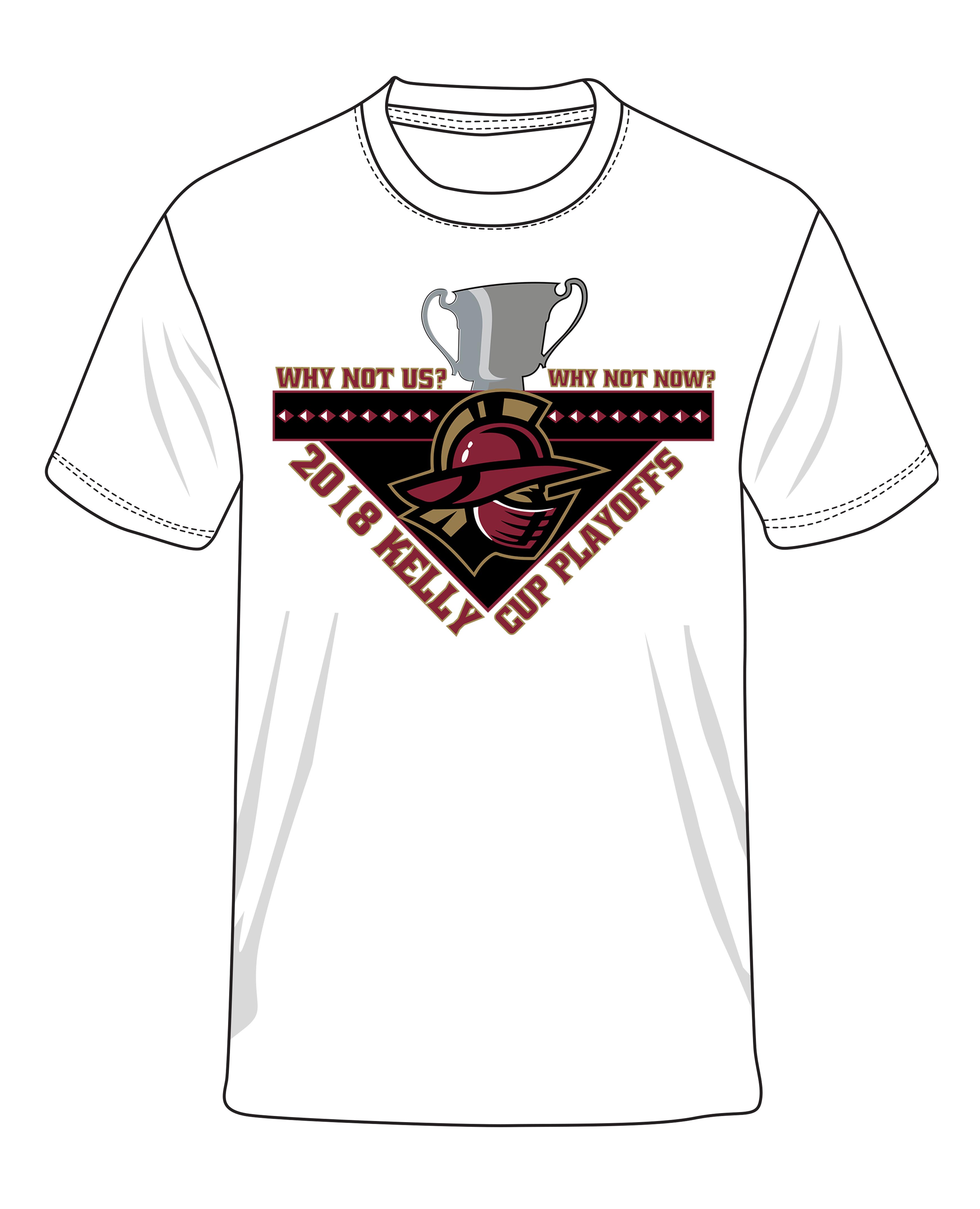 SIZES AVAILABLE: S, M, L, XL, XXL (ALL ADULT SIZES)
Playoff T-Shirt Frenzy Ticket Pack
Avoid the Lines and Reserve your Playoff Tee Now!
Lower level seat + playoff T-shirt for only $20
OR
Tickets to game three, four and five + a playoff T-shirt for only $35!
Click here for full playoff schedule and ticket information!
-- ATLANTA GLADIATORS PROFESSIONAL HOCKEY --